About Music City Popcorn
At Music City Popcorn, we believe that fundraising should be simple and profitable for all clubs and organizations. Our fundraisers are a great idea for schools, non-profits, clubs, marching bands, and any organization that is looking to raise money because our products have a flavor for everyone.
A Fundraiser That Really Pops
We take pride in providing a straightforward fundraising process (see how it works) and industry-best profits. Whether your baseball team is raising funds for new uniforms or your school will purchase basic supplies through a Music City Popcorn fundraiser, you can feel good knowing your efforts are also benefiting programs that give back to communities and students in need.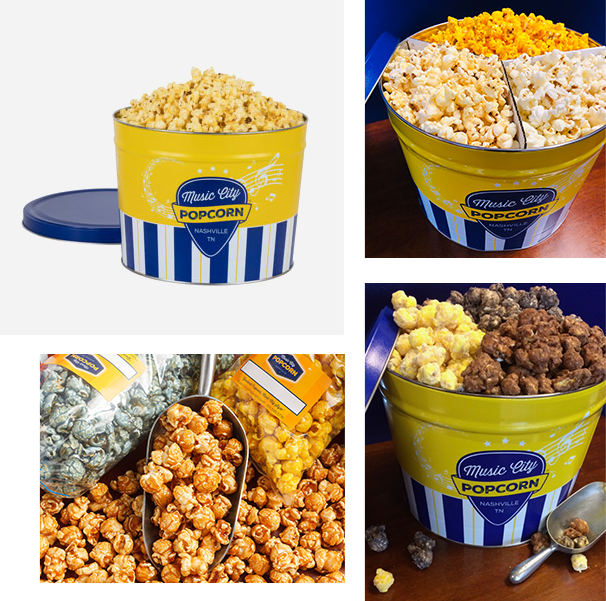 Great Taste and All-Natural Ingredients
Music City Popcorn comes in 6 irresistible flavors (view all flavors) that include: Classic Butter, Caramel Crunch, Savory Cheddar, White Cheddar & Caramel, Cheddar & Caramel, and Nashville Hot Chicken. All of our popcorn flavors are made with 100% gluten free and NON-GMO ingredients and come in a 1 gallon resealable bag.
Giving Back
At the heart of our business is our belief in the importance of giving back for music education. Nashville is our home and it's no accident that our brand and our products reflect the spirit of Music City. It's in our name and it's in our business model. We are committed to fostering music education and giving back through our partnerships with and contributions to non-profit organizations which grow and support this cause.